SOSHL Studio is a social impact design consultancy run by Marika Shioiri-Clark.
Prototyping
IDEO.org
Client: TED Conferences
TEDx In A Box
International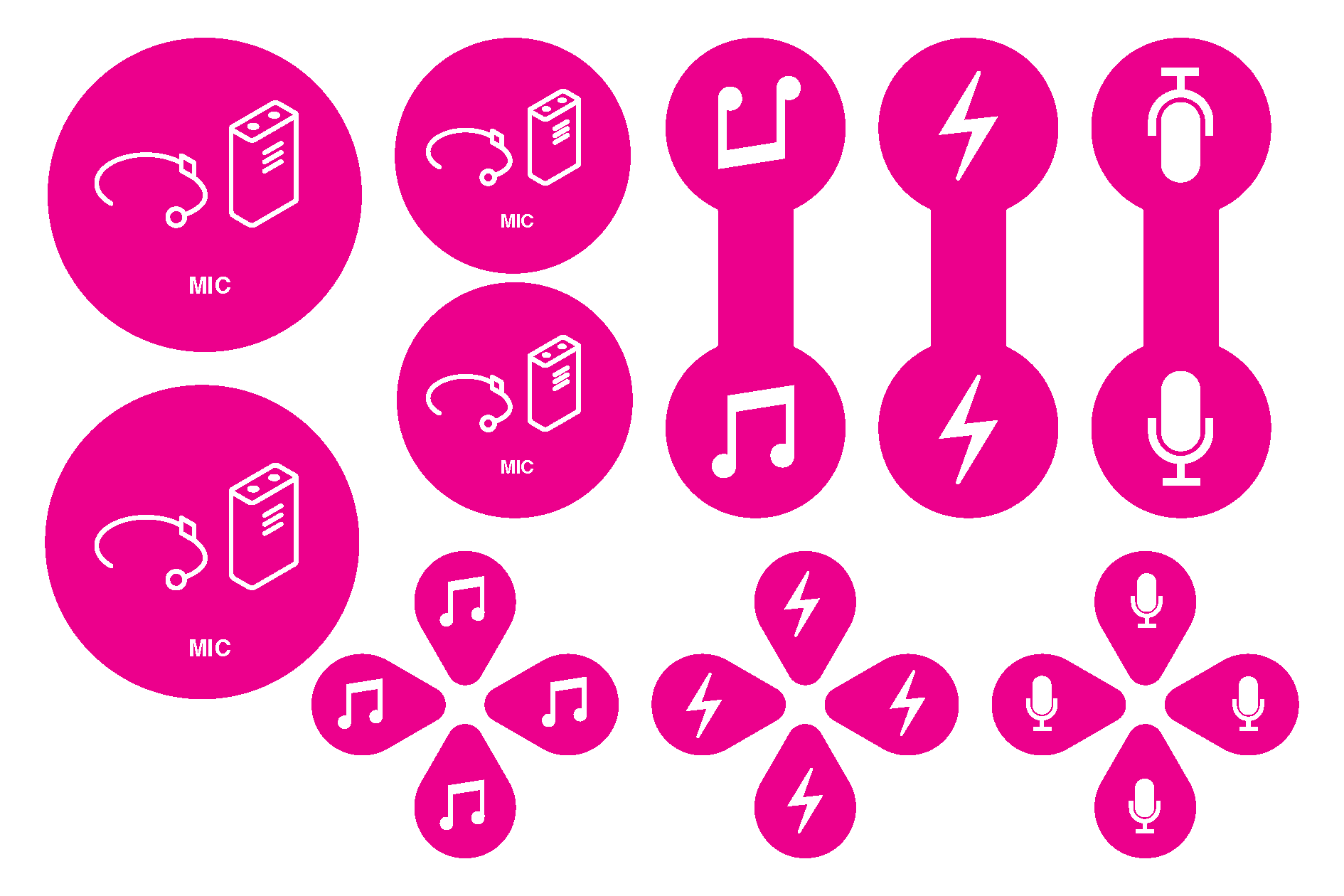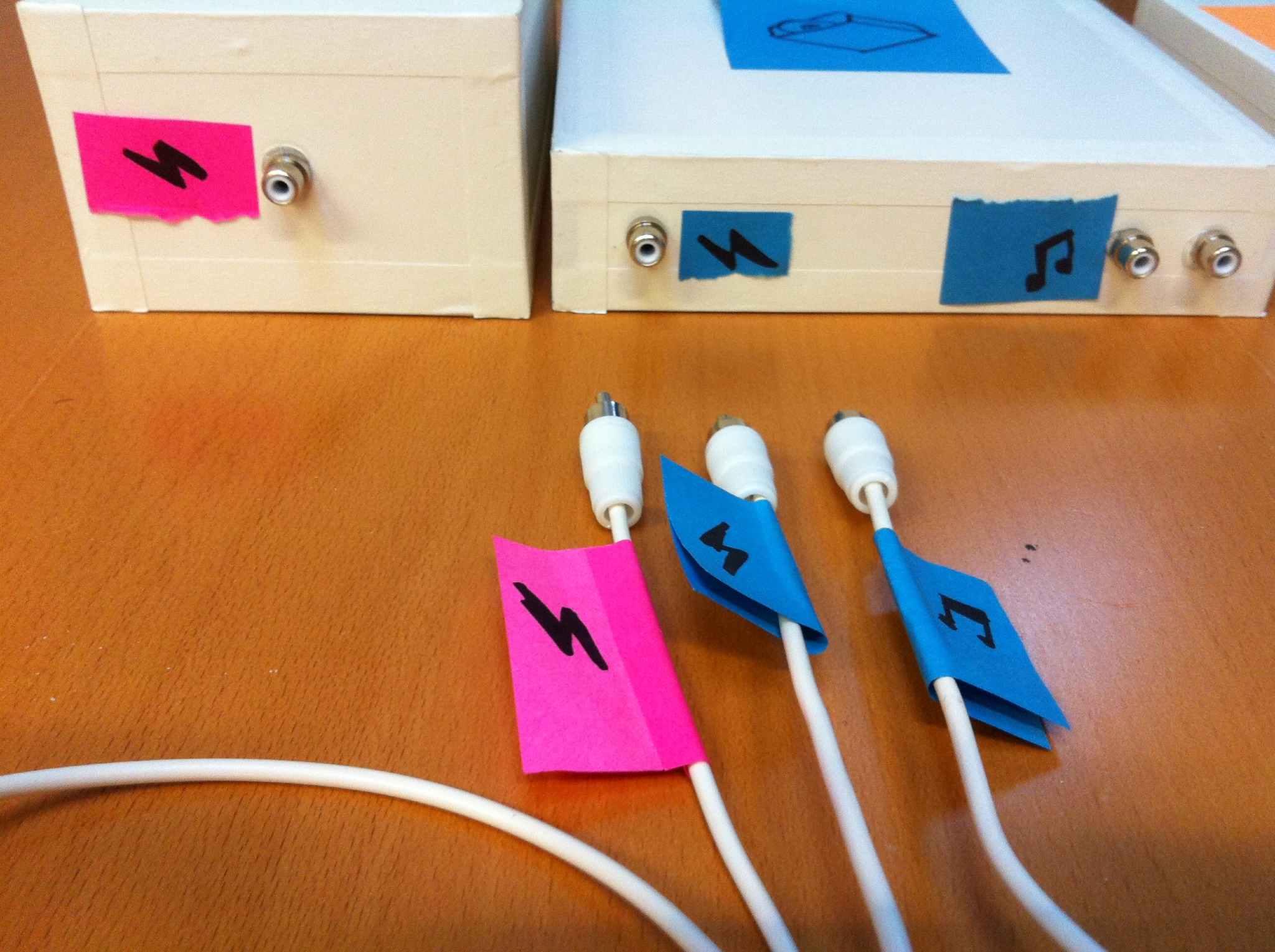 For this short three week project, our team was asked to research and create a stand-alone kit that a TEDx organizer could use to throw a TEDx event anywhere in the world, even without access to regular power.
Our solution was to use simple off-the-shelf parts together with a graphic Quickstart Guide explaining how to charge the system and run several different kinds of events. Much of the time was spent literally testing dozens of products for performance and longevity.
The kit came with a set of color-coded stickers to ensure ease of set-up and operation. Each product had its own sticker and color. Each port had a teardrop sticker pointing at the specified port. Each cord connection had a round sticker attached at either end, referring to the port in which it fit. This way, setting up the system became a simple game of color and icon matching, requiring little to no English to use.
Please see this
video
we produced showing the set up of a prototype
TEDx In A Box
.
Credit:
IDEO.org
Research & Brand Strategy
IDEO.org
Client: Bezos Family Foundation
Early Learning Campaign
United States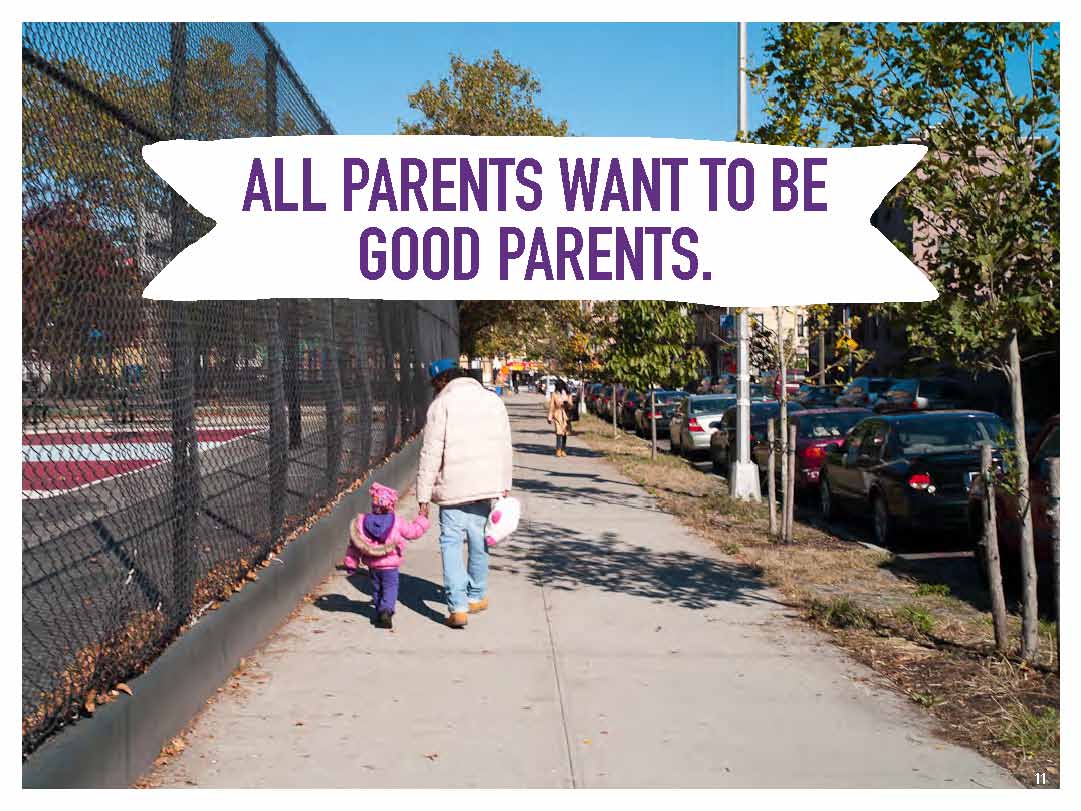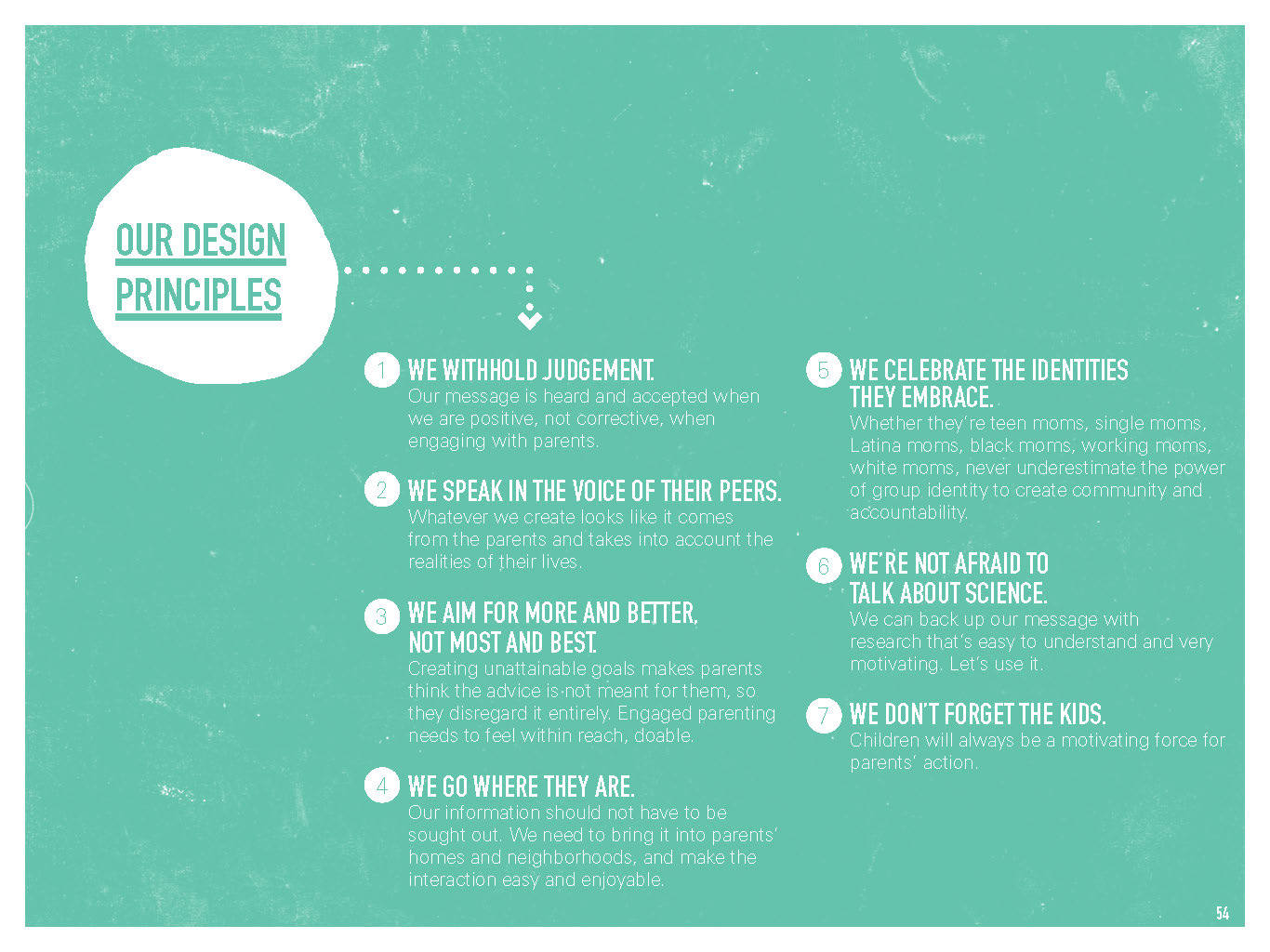 Our team was tasked with creating a communications campaign to encourage low- and middle-income parents and guardians in the United States to engage with their 0-5 year-old children in ways that best spur brain development. The first month of our work was strictly research, conducting dozens of expert interviews, and spending time with parents and families around the country.
Our final brand concept was highly positive, assuring parents that most every type of active engagement they do with their child helps to build their brain. The point was to turn conventional black-and-white messaging around parenting on its head, to encourage parents to find small moments in their everyday routines to engage with their children, rather than feeling like they needed to devote huge amounts of uninterrupted time at home reading to their children. From our research, messaging that included this kind of unattainable goal were non-starters--parents simply tuned them out.
The campaign was meant to reframe what "counted" as good parenting, and who could be a good parent. This work was rolled out nationally as the platform
Vroom
, which has now reached over 2 million families nationwide.
Credit:
IDEO.org
Strategy & Prototyping
Airbel Impact Lab @ International Rescue Committee
Client: Bezos Family
Foundation
Vroom Adaptation
Syrian Response Region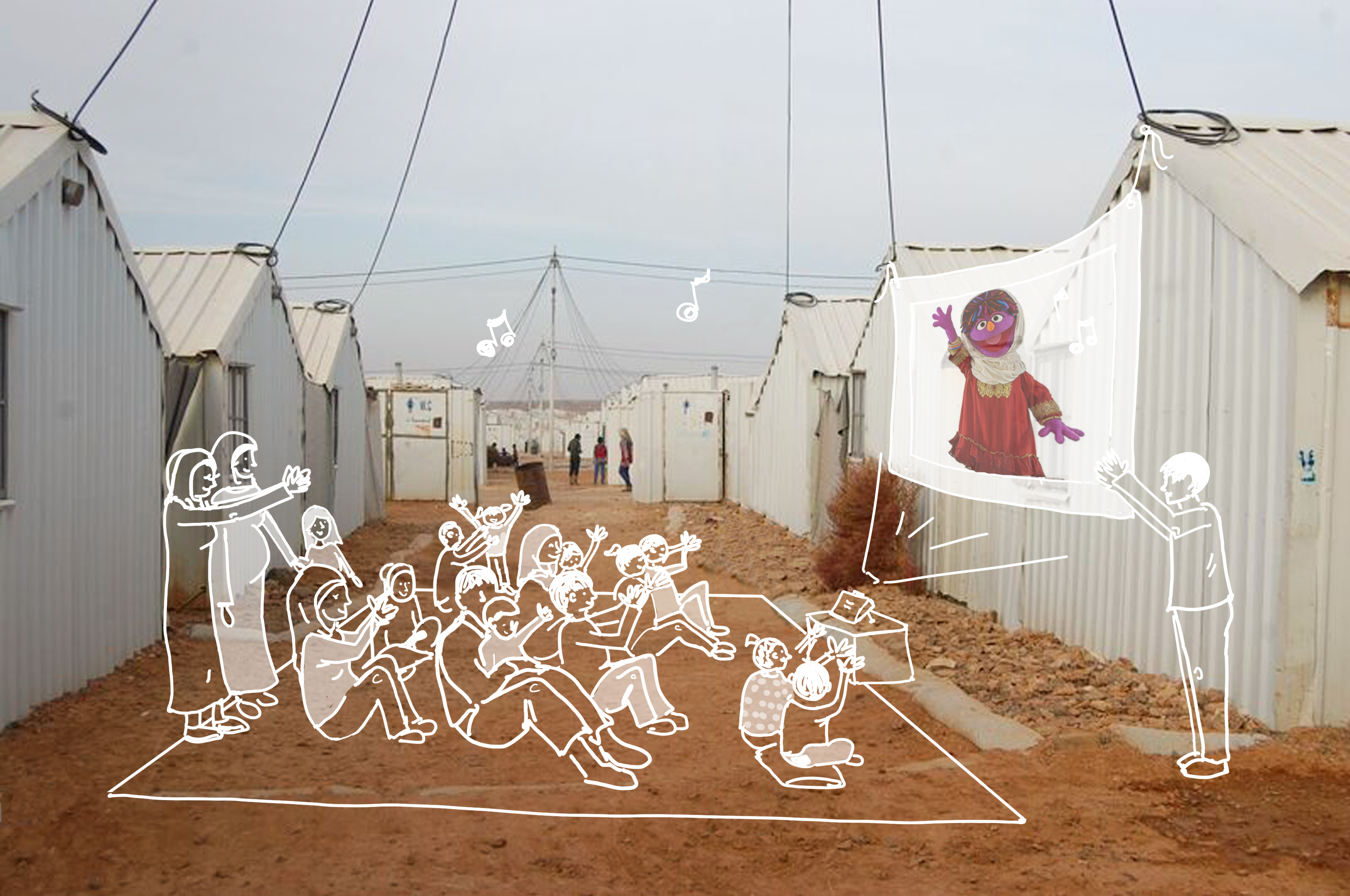 SOSHL partnered with the Bezos Foundation, in collaboration with the International Rescue Committee's Airbel Impact Lab, to reimagine the Vroom early learning platform for a Syrian refugee context. We developed new, mostly offline prototypes which we tested with Syrian families living in displacement in Jordan and Lebanon.
These prototypes included a variety of media, including a series of live-action videos shot on-site in Lebanon, a set of animated videos, a series of comic strips, and a collection of written activity cards, among others. It also included testing of a number of delivery channels, including a simple mobile app, a Facebook page, a series of moderated WhatsApp groups, SMS messages, in-person group sessions in clinics and other gathering places, and others.
One other aspect of this project was a randomized control A/B trial to test effectiveness of different messaging tones. Working with the UK-based firm Behavorial Insights Team (also known as the "Nudge Unit"), we sent out a series of 9 text messages to a database of 12,000 phone numbers of displaced parents living in Jordan and Lebanon - over 83,000 text messages total.
The two groups for the messaging trial were the "science focus" group and the "joy of parenting" group. For each message, we tracked click-through rates and engagement to understand which tonal direction was more effective.
We also developed a series of personas based on the types of parents we met with across both countries to help prioritize media types and channels across different user groups within this complex community.
Credit:
Airbel Impact Lab @ International Rescue Committee
Research & Ideation
Airbel Impact Lab @ International Rescue Committee
Client: Bernard Van Leer Foundation
Early Learning Models Ideation
Syrian Response Region SOSHL partnered with the Bernard Van Leer Foundation, in collaboration with the International Rescue Committee's Airbel Impact Lab, to undertake a short research and ideation process to look for new models to teach early childhood development concepts to parents living in displacement contexts.
The focus was on looking for accessible channels to meet parents where they were, through structures that would fit the reality of their daily lives. After spending time with displaced families in Jordan and Lebanon, we focused primarily on in-person activities and other ways to build organic parent communities, as well as on appropriate ways to use mass media to build a baseline of knowledge.
These concepts were workshopped with a group of subject-matter experts in preparation to look for pilot funding.
Credit:
Airbel Impact Lab @ International Rescue Committee