Brand & Strategy
IDEO.org
Clients: Unilever & Water+Sanitation for the Urban Poor
Clean Team
Kumasi, Ghana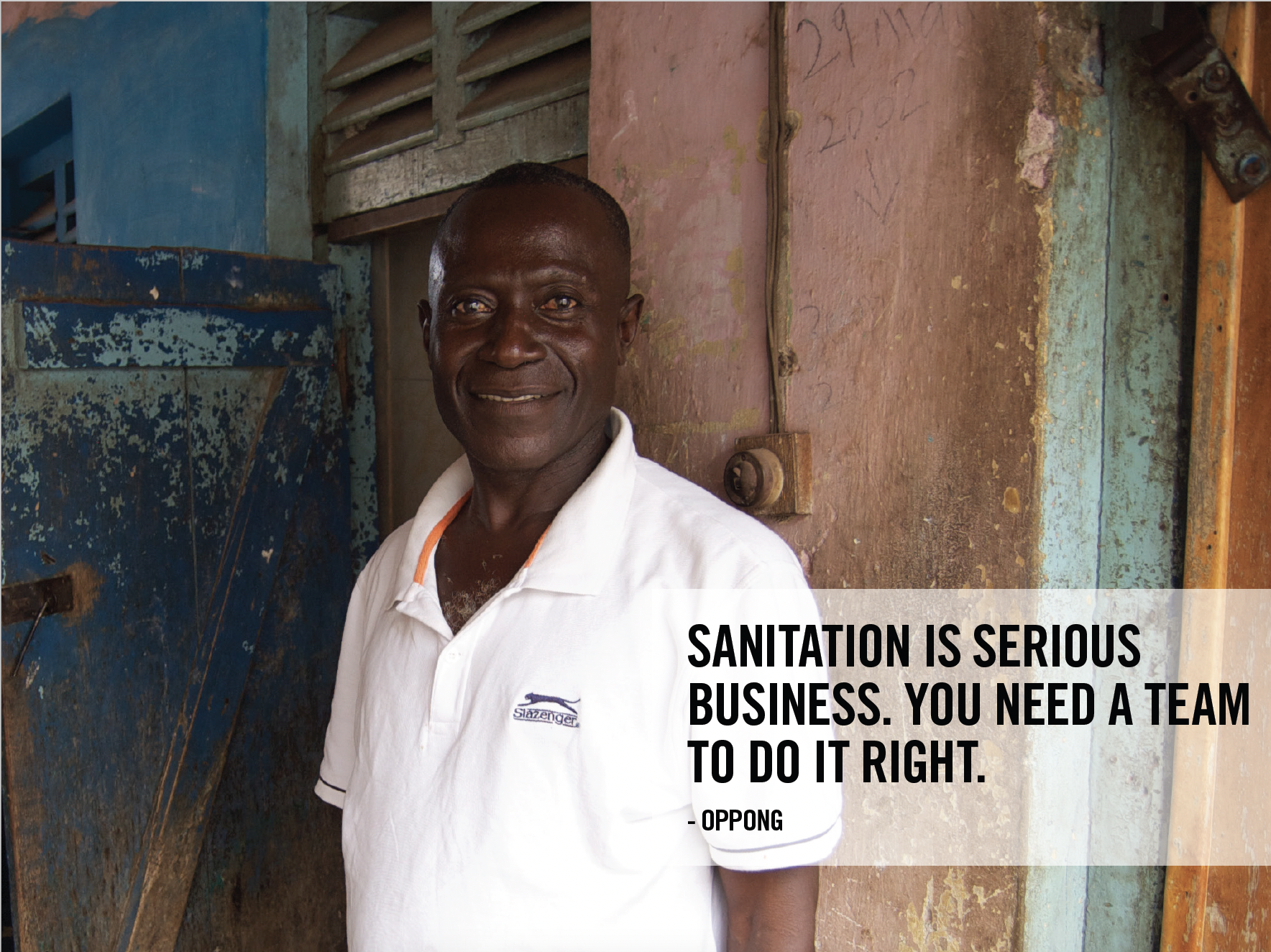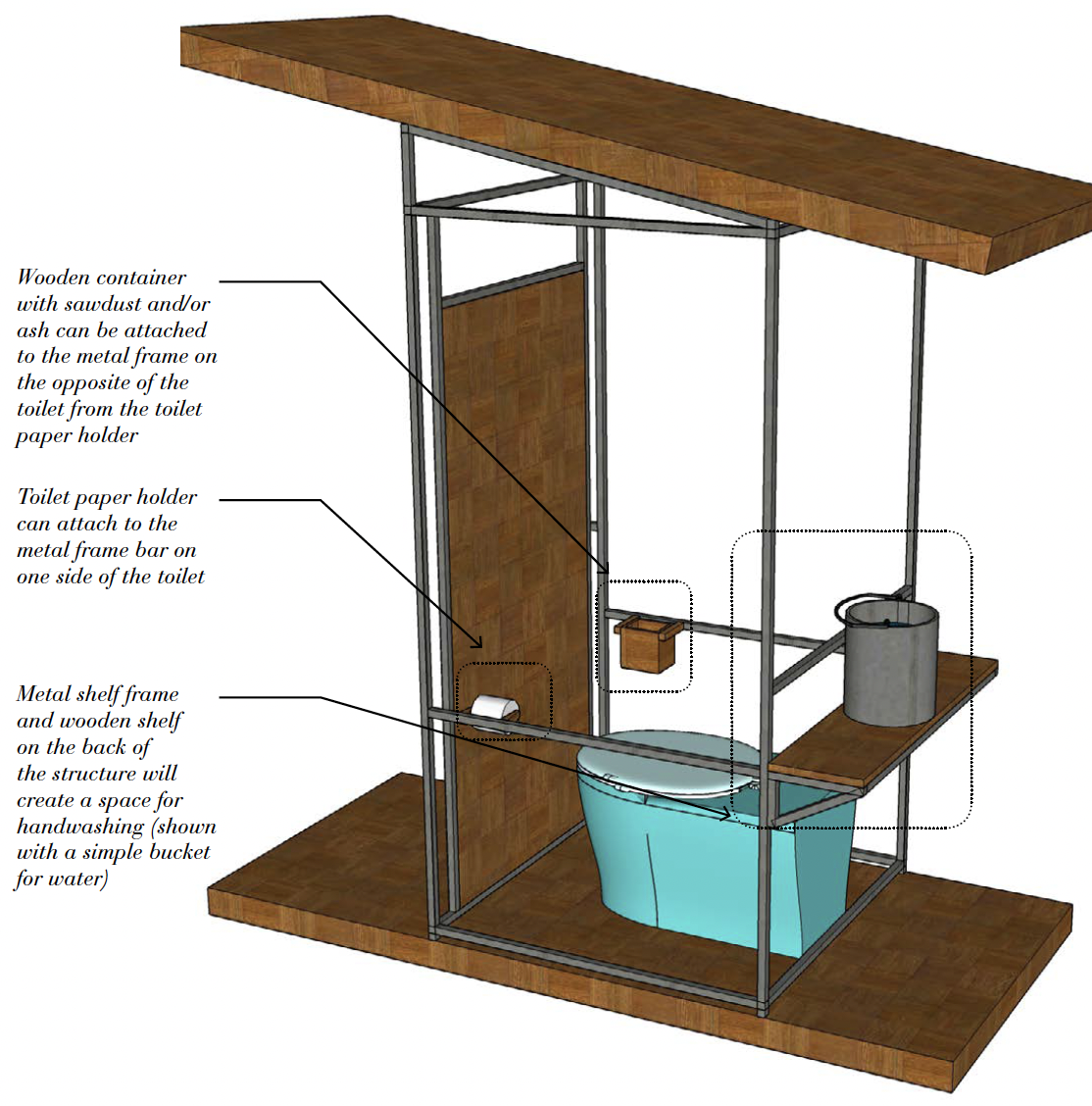 How might we give families the dignity and convenience of at-home bathrooms even without a working sanitation grid?
Unilever and Water and Sanitation for the Urban Poor tasked our team with building a brand direction and scaling strategy for Clean Team, a new in-home toilet service in Ghana, developed through earlier engagements with IDEO. Clean Team was already under pilot with 80 families in the city of Kumasi, but was planned to scale rapidly.
In our research we found, among other things, that the service was definitely considered aspirational, that people loved the feeling of ownership, and that people trusted international brands a great deal more than local ones.
As we began developing the brand strategy, we knew that many of the people using the toilet would have a hard time reading a great deal of text, so pictorial work was important. At the same time, Kumasi residents were relatively literal, and prefered seeing two men next to a toilet rather than a more abstract logo. We went through several revisions and iterations, from literal to abstract, and in the end suggested a progression that the brand could take as it scaled and needed a progressively simpler, more easily replicable mark.
Our final deliverable included both a style guide and a scaling strategy for three different scales. In each scale, we discussed the positioning of the brand and the brand voice, the appropriate channels, and sample advertisements. Follow-up work built on this initial strategy to dive into more detail on the service model, as well as to suggest designs for freestanding toilet enclosures based on customer feedback.
Credit:
IDEO.org