Strategy & Prototyping
Airbel Impact Lab @ International Rescue Committee
Client: Bezos Family
Foundation
Vroom Adaptation
Syrian Response Region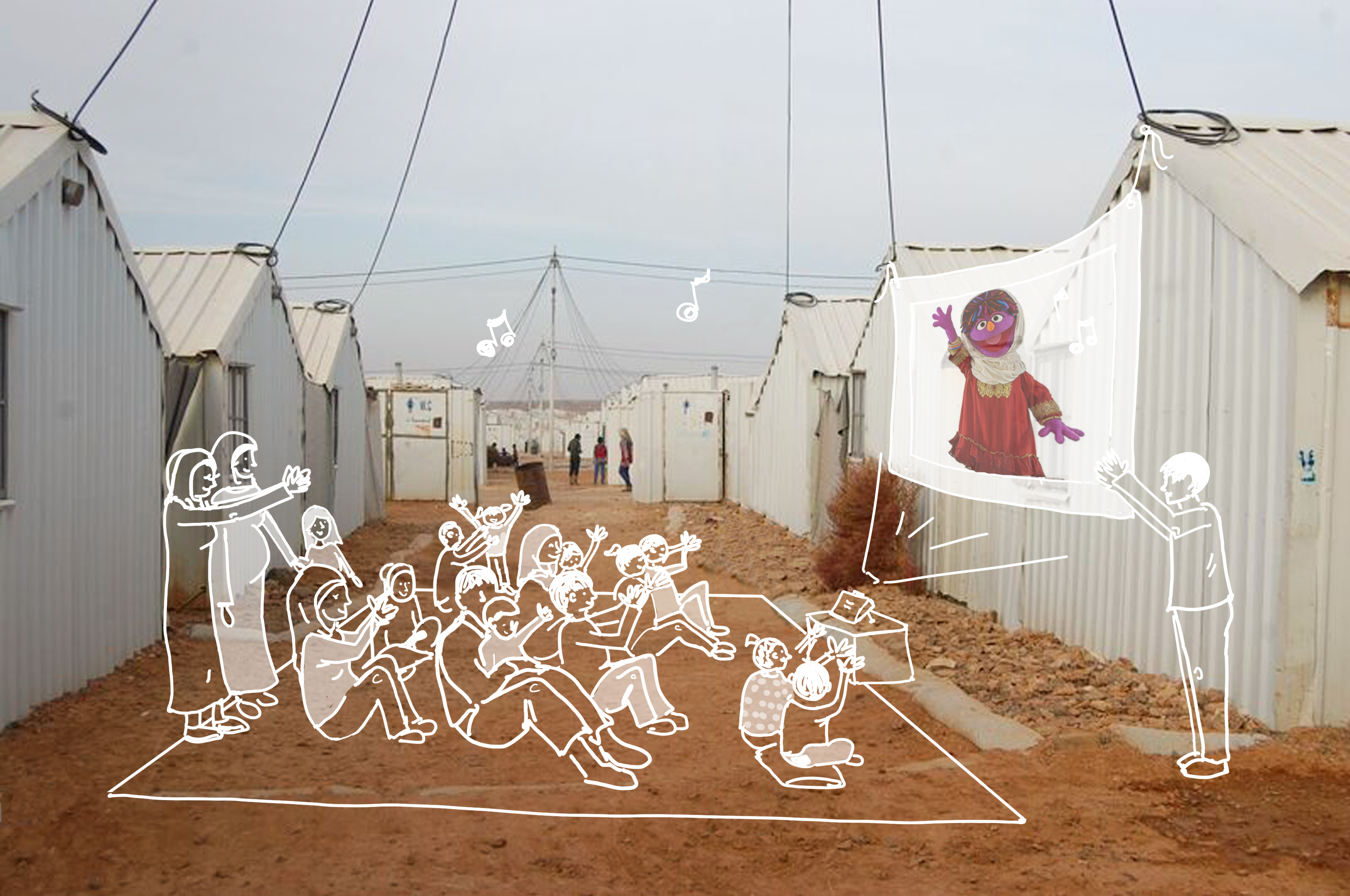 How might we adapt the Vroom early learning platform to work for Syrian refugee families living in displacement settings?
SOSHL partnered with the Bezos Foundation, in collaboration with the International Rescue Committee's Airbel Impact Lab, to reimagine the Vroom early learning platform for a Syrian refugee context. We developed new, mostly offline prototypes which we tested with Syrian families living in displacement in Jordan and Lebanon.
These prototypes included a variety of media, including a series of live-action videos shot on-site in Lebanon, a set of animated videos, a series of comic strips, and a collection of written activity cards, among others. It also included testing of a number of delivery channels, including a simple mobile app, a Facebook page, a series of moderated WhatsApp groups, SMS messages, in-person group sessions in clinics and other gathering places, and others.
One other aspect of this project was a randomized control A/B trial to test effectiveness of different messaging tones. Working with the UK-based firm Behavorial Insights Team (also known as the "Nudge Unit"), we sent out a series of 9 text messages to a database of 12,000 phone numbers of displaced parents living in Jordan and Lebanon - over 83,000 text messages total.
The two groups for the messaging trial were the "science focus" group and the "joy of parenting" group. For each message, we tracked click-through rates and engagement to understand which tonal direction was more effective.
We also developed a series of personas based on the types of parents we met with across both countries to help prioritize media types and channels across different user groups within this complex community.
Credit:
Airbel Impact Lab @ International Rescue Committee