Visual Design & Prototyping
Girl Hub
Client: Nike Foundation
Yegna Kits
Ethiopia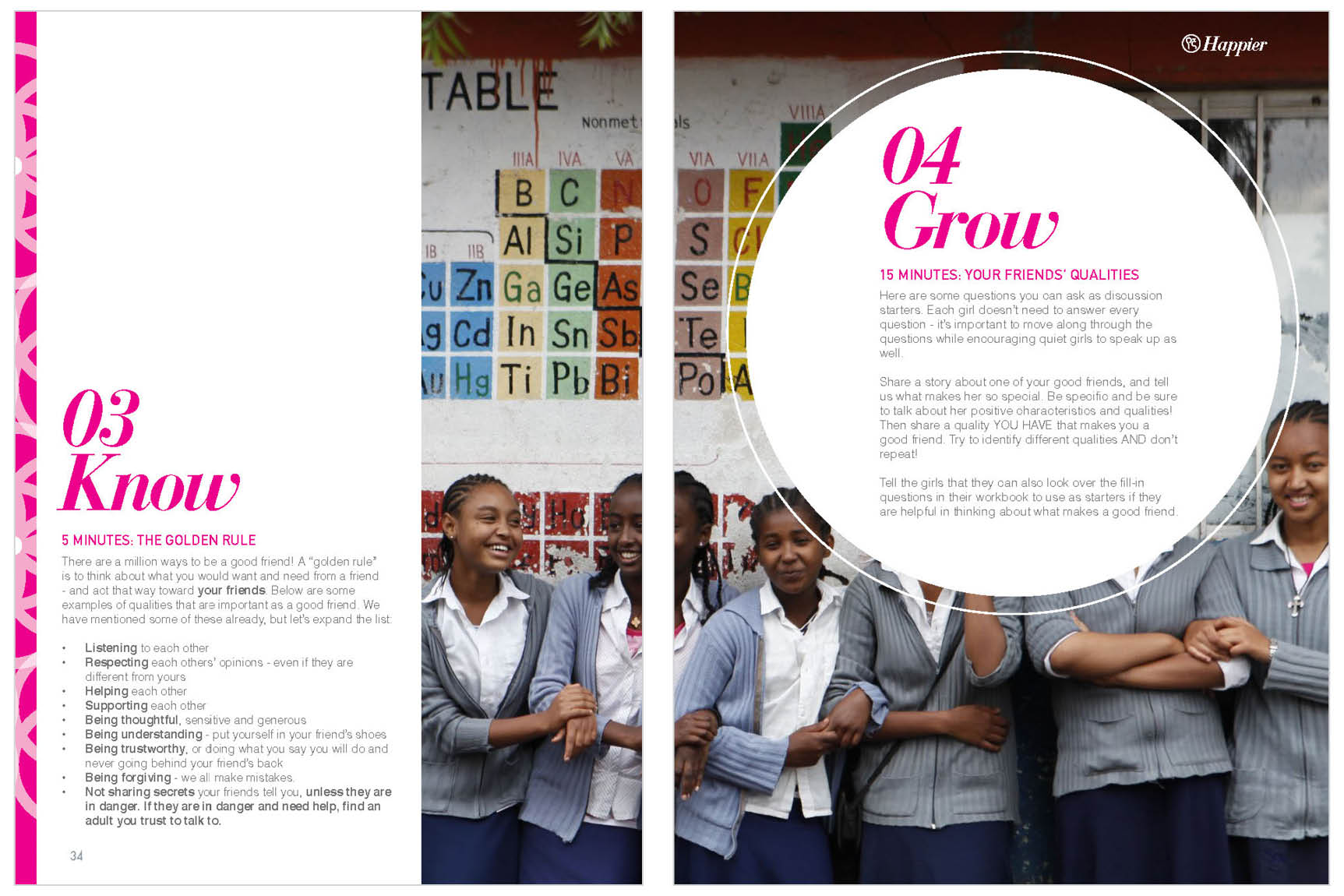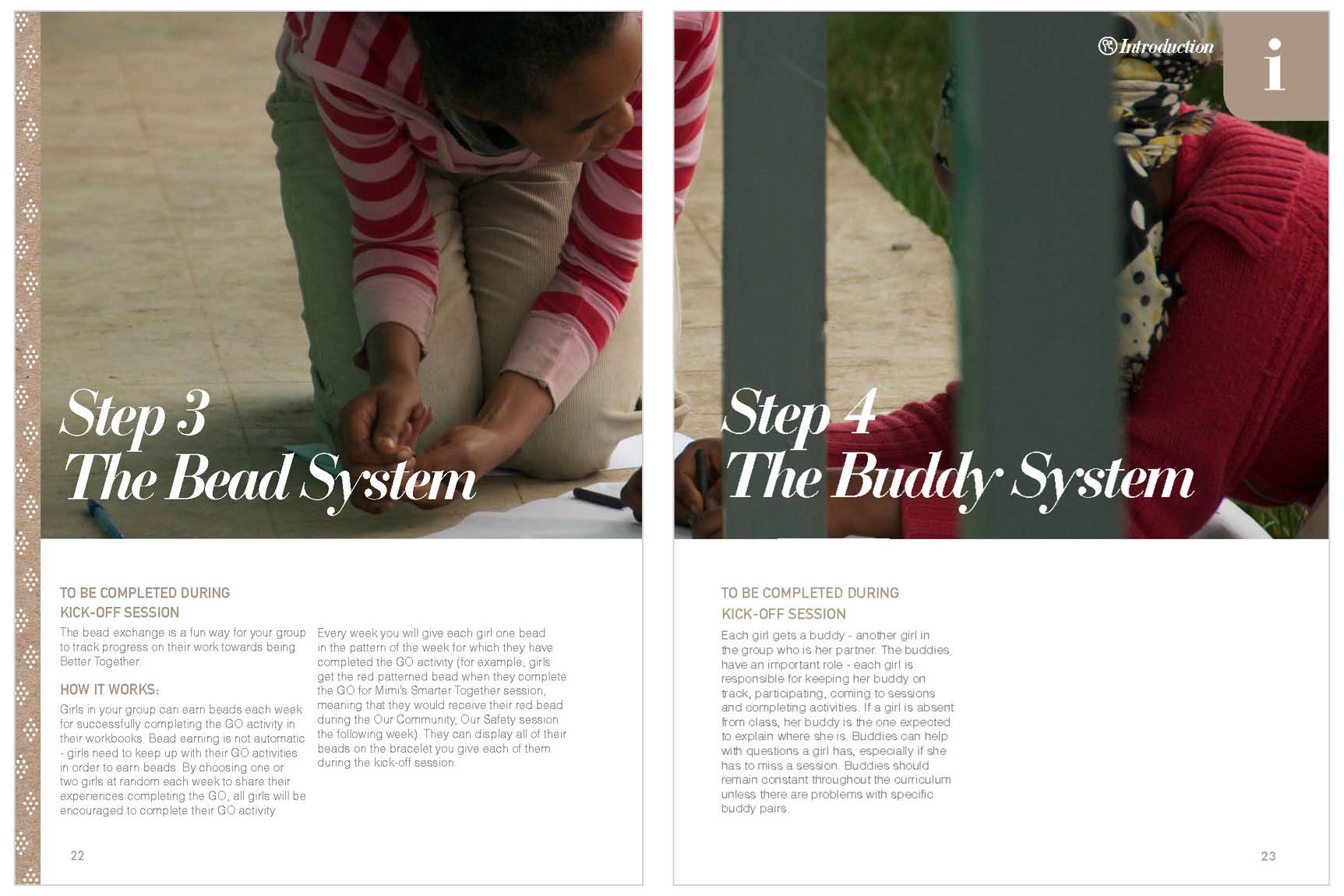 How might we harness the power of mass media to give girls positive role models and help them build support communities?
Nike Foundation, through Girl Hub, their partnership with the UK's Department for International Development, launched a brand platform in Ethiopia called Yegna, catering to adolescent girls from around the country. The central storyline behind the brand is five girls who meet and decide to start a band together. Along the way they learn what it means to be an empowered girl in Ethiopia. This storyline is played out primarily through a weekly radio drama and call-in show around different issues relevant to girls.
As a proactive counterpart to the radio show, this kit allows real girls to start their own clubs, tapping into a network of mentorship and support, and accessing a great deal of new knowledge in a far more engaging and self-motivated format.
The kit contains a curriculum workbook around a set of themes, a system of bead exchange to track achievements, a set of games for girls to play around certain topics, and other tools to help combat girl isolation and the widespread lack of access to support, all contained in a backpack that unzips into a sitting mat.
SOSHL managed several aspects of this project, first spending time with girls in Addis Ababa as well as in rural Ethiopia, to understand which aspects of current club structures were helpful to them. We then worked with a small team to develop a pilot curriculum.
SOSHL also developed the book structure and completed the graphic design of an in-depth guidance book for Club Facilitators, as well as a workbook to be distributed directly to girls. This project necessitated simultaneous graphic design in English and Amharic, as there was a version printed in each language.
Yegna has now become a popular Ethiopian TV show aimed at adolescent girls that draws about 10 million weekly viewers (approx. 50% of the Ethiopian teen population).
Credit:
Nike Foundation (now Girl Effect)